Revealing the regular covers for Nock #1
Six covers make up the base set for our direct market debut!
If you've been following along on social media, I've been unveiling the covers for Nock #1 slowly over the past week. Today, I shared the last "regular" cover that'll be available when we launch pre-orders in January! These six covers will combine with a pair of incentive variants and a couple of store exclusives for an extensive offering for our debut title.
The first two are courtesy of the interior art team, lines from Nicolas Santos and colored by Viviana di Chiara. Cover A sees Nock standing over the dead (?!) World Warriors and the villainous Epitaph while Cover B sees the archer getting a taste of his own medicine as he stands in front of a target.
Thanks for reading Lunchroom Riot! Subscribe for free to receive new posts and support my work.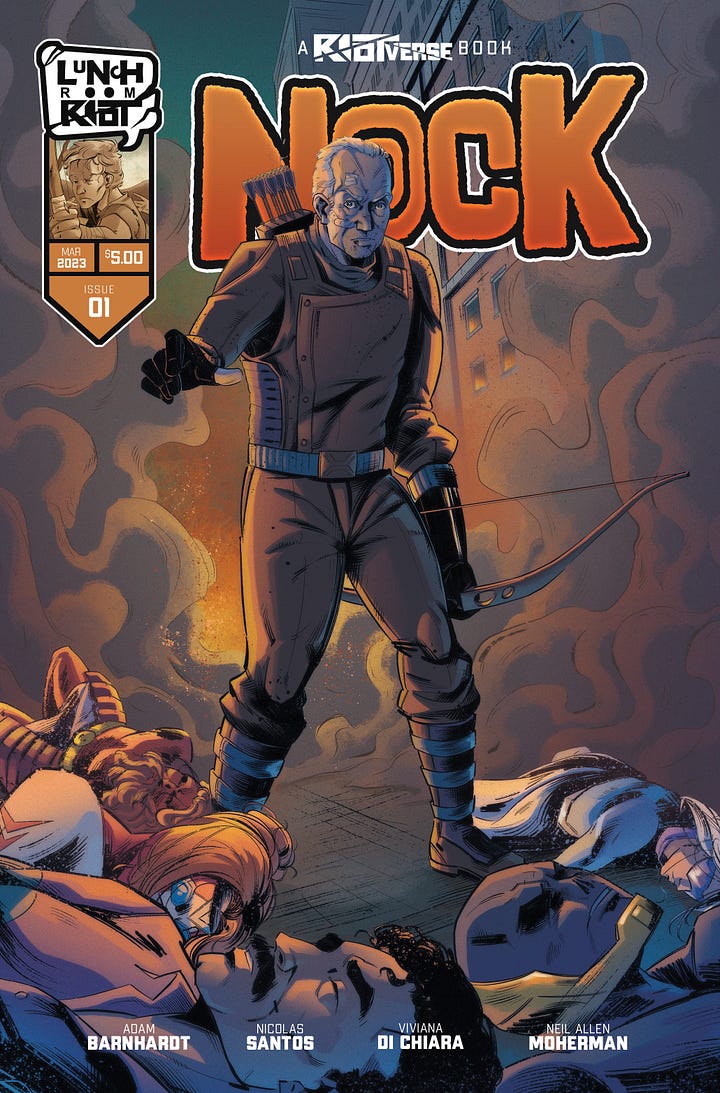 Then comes something we hope to do for every title: a Heroes vs. Villains set. For Nock #1, this pair was done by Marcus Jimenez. Cover C has Nock + the World Warriors in silhouette while Bagface puts his stamp on Cover D.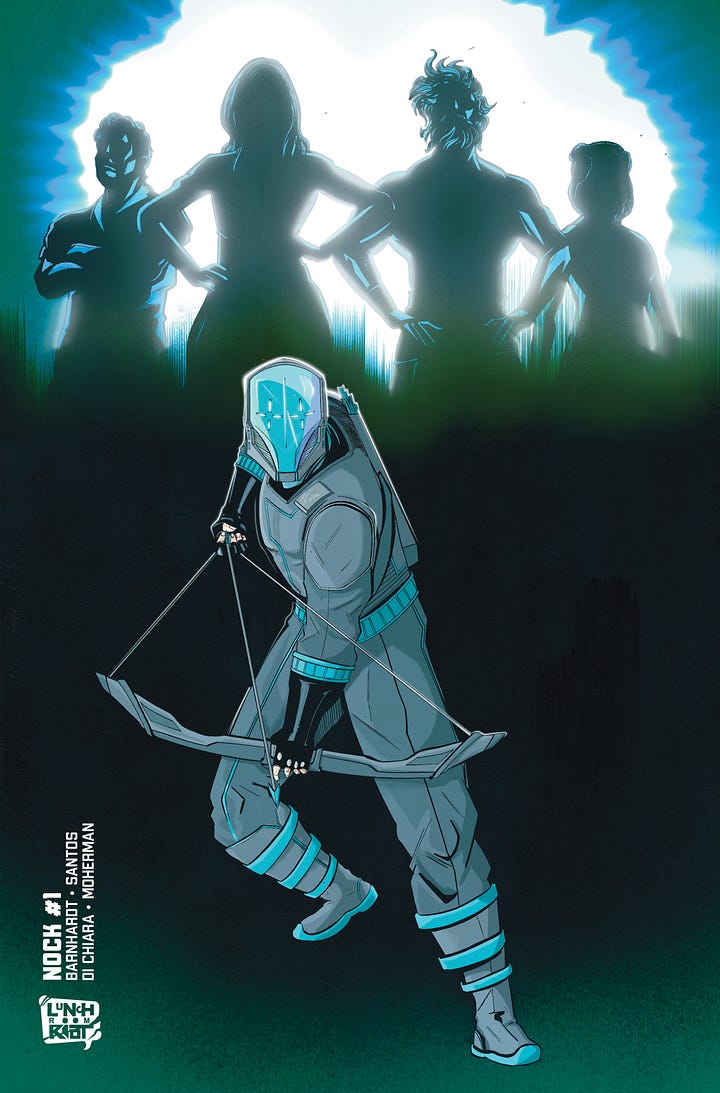 And it wouldn't be a Lunchroom Riot title without the involvement of Federica Mancin and Marta Gasperoni, who threw Nock off a building, tumbling to the street below in Cover E. Last but not least, we're taking in back to 1972 in an homage to vintage trading cards with Giraaz Studios' Cover F.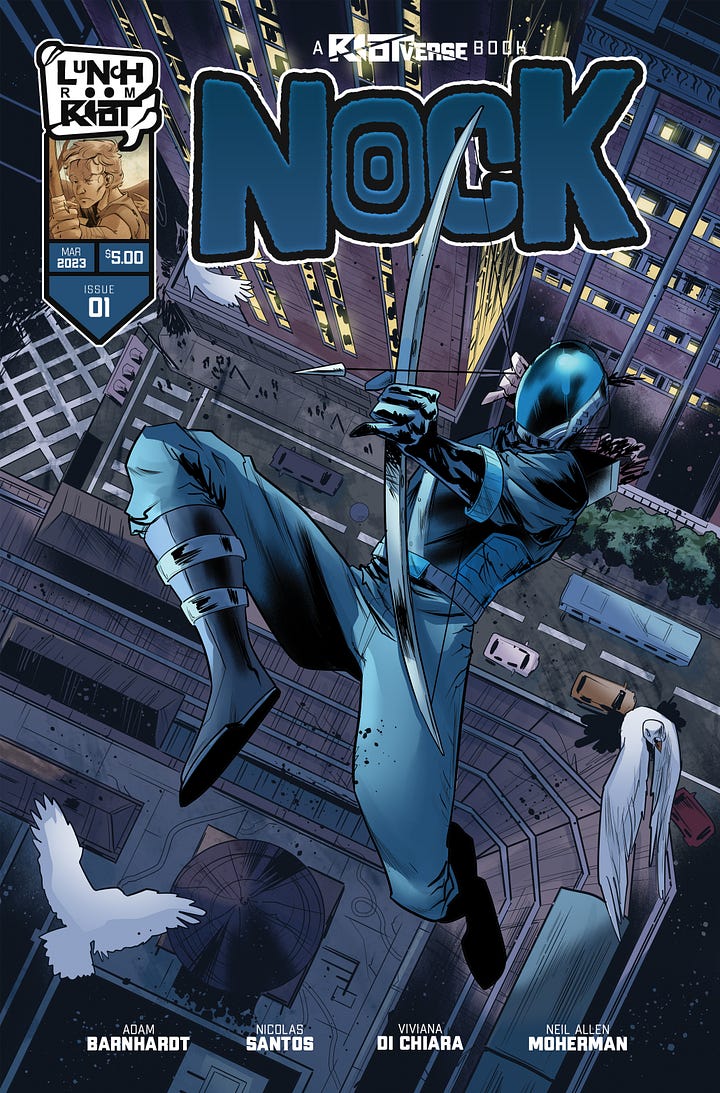 We still have three cover reveals on tap—another retro-inspired 1:10 incentive variant, and a 1:25 incentive being drawn as we speak. That's not to forget at least one store exclusive, but more on that soon. All three of these will be shared by the middle of December.
We're still nailing down an order launch date for Nock #1, but it will likely be at some point in the first week in January.
In other news…
Now that we're getting closer to the end of the year, I've been brainstorming some ideas of where I want to take this newsletter content-wise to make it that much worthwhile reading.
In December, we're going to start a series of interviews involving collaborators who've worked on our books. Then come January, we'll start sharing some short stories as well—both sequential and prose!
Thanks for reading Lunchroom Riot! Subscribe for free to receive new posts and support my work.